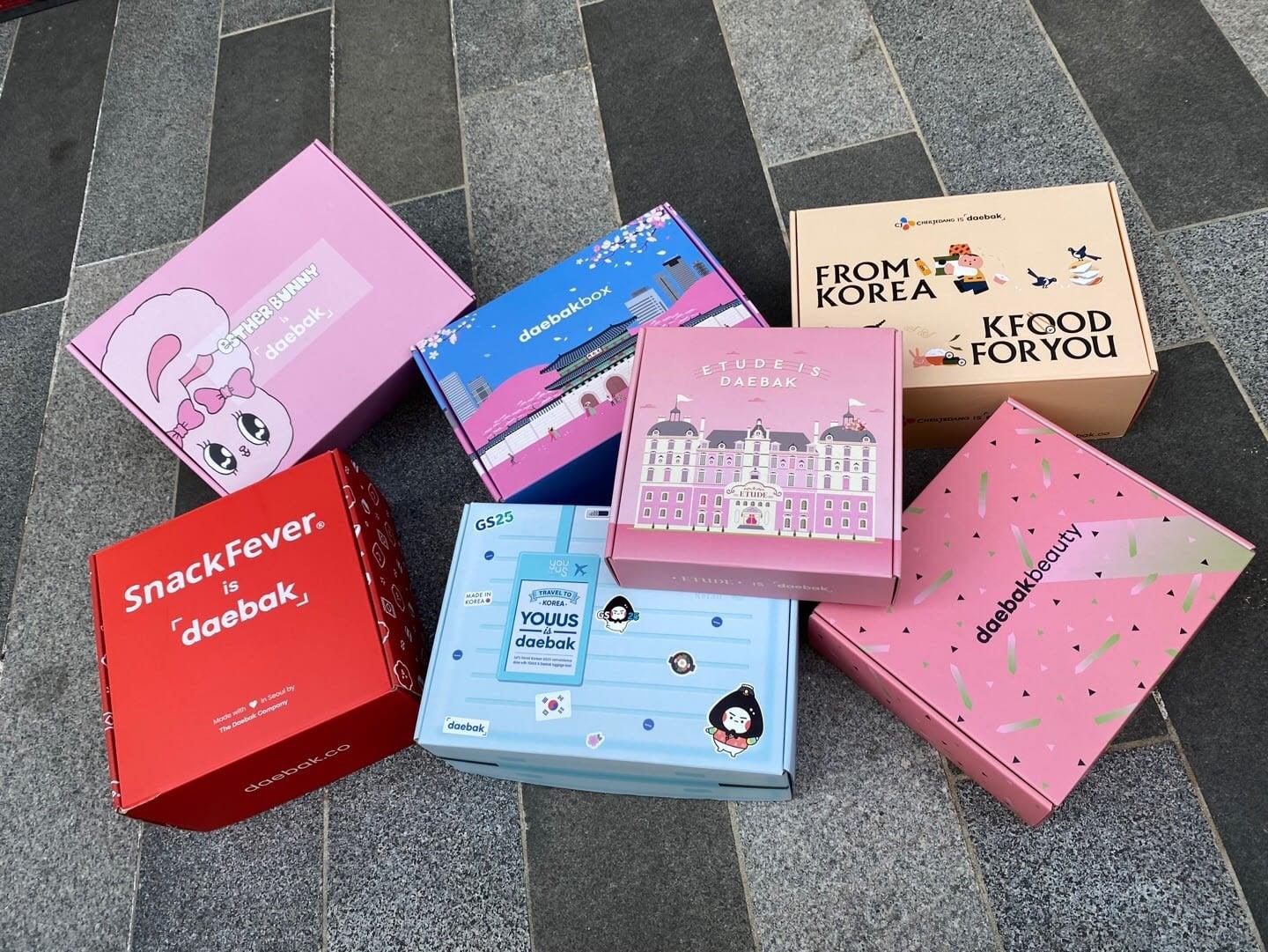 From Korea to your doorstep, discover the latest and most exclusive in Kpop, Korean drama and Korean snacks, K beauty and everything in between
The Daebak Box is a quarterly box full of trendy authentic Korean goodies. Each box includes 10 or more items of K-pop/drama goodies, K-beauty products, K-snacks and K-lifestyle products. Each box is curated to suit the interests of a K-pop/drama/beauty/snack fan! Each box is $29.99+ shipping and includes: -1-2 Korean snacks -1-2 Korean beauty products -K-pop/drama items -K-beauty items -Korean lifestyle items.
"Daebak"- amazing, great, awesome, or jackpot.
We started in Los Angeles in 2015 with just $500 and a dream.
Our mission is to inspire, empower, and unite the global Hallyu community by delivering the best (and "daebak") experiences while promoting Korean culture.
From LA to Seoul
In 2018, the whole team moved from Los Angeles to Seoul to offer more than just snacks and start shipping all over the world. In 2020, we changed the company name to The Daebak Company.
READ MORE  👉 daebak.co
📌 Learn more at: 🔗 zigi.be/daebak